Credit to original source: Domain.com.au
Queensland's closed borders are holding back a mounting wave of interstate buyers as coastal property agents report skyrocketing inquiry that's struggling to convert into sales.
Eased restrictions amid a COVID-inspired "sea-changer" trend sparked the recent jump in buyer activity from Noosa to the NSW border, but while some Sunshine Coast and Gold Coast hot spots have remained virtually immune to the pandemic, others are feeling the pinch as southern buyers looking to swap the city for the coast can do little more than window-shop.
LJ Hooker Mooloolaba principal Alan Riley said virtual property viewings had soared over the past two weeks but, while local buyers were keeping the industry's wheels turning, he said the lack of interstate action had taken a toll on the high-end sector.
"I have been quite surprised at the rebound. I deal with a broad range of stock from low-end to high-end and my [online] views have been massive – it's outstripped pre-COVID-19," Mr Riley said.
"And that's now translating into inquiry … but while I think there's still plenty of buyers out there, we have scaled back on those Sydney and Melbourne purchasers."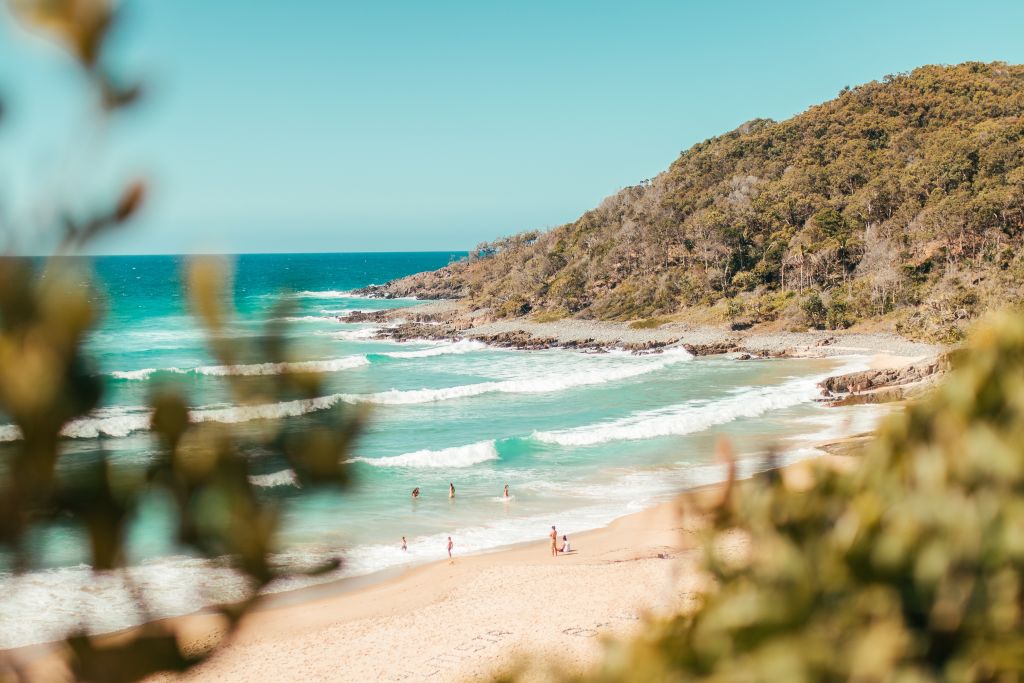 Scott Wagner, from Scott Wagner Beachfront Brokers in Burleigh Heads, echoed the skyrocketing rise in inquiry from interstate sea-changers. But he said with physical inspections still impossible, it was little more than a preview of what could come.
"It [that buyer inquiry] is higher than what I've previously experienced … But, of course, they [interstate buyers] can't inspect so it feels like a prelude," Mr Wagner said.
"People are pushing their retirements forward … I think they are also thinking that if this is life from now moving forward, and we've got more self-isolation, they would rather be isolated in a $2 million place on the coast than in Sydney."
While the closed borders have taken a toll, Andre Sharples from Harcourts Coastal on the Gold Coast said the local market fired up the minute restrictions had eased with some interstate home hunters also going the extra mile to seal the deal on a beach abode.
"I sold one home to a Sydney buyer and it was all done by DocuSign," Mr Sharples said.
"They did a 3D inspection and then had a friend come through."
The pandemic has done little to hinder high-ticket sales on the Coast's glitter strip, with a record-equalling $25 million transaction clocked for 2 Heron Avenue in Mermaid Beach just days ago, which was hot on the heels of an $11.75 million transaction at 1-3 La Scala Court on the Isle of Capri.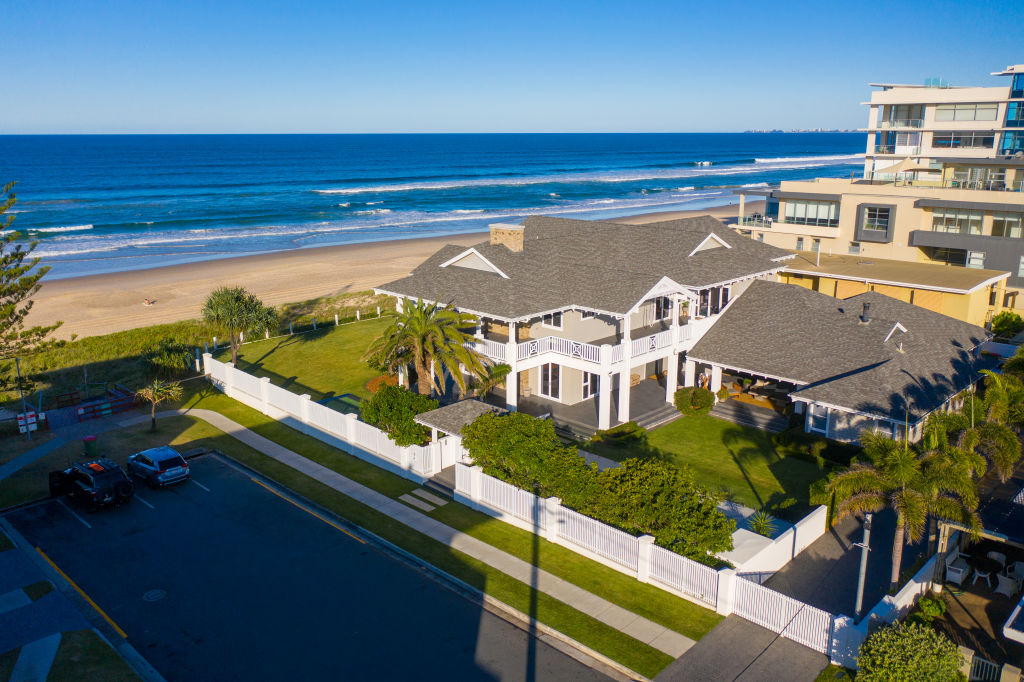 Not to be outdone, the Sunshine Coast clocked its own prestige sale when Pat Rafter's former home reportedly changed hands again for $17 million.
Ray White Surfers Paradise chief executive Andrew Bell said their agency had also secured the $5 million-plus sale of a Main Beach home, alongside soaring inquiry rates and strong transactions from buyers particularly gravitating towards lifestyle homes.
He said their office had clocked 31 sales between Monday and Wednesday alone this week, with a noticeable rise in sea-changers looking to spend more time by the beach as the COVID-19 pandemic fuelled the growing trend to live somewhere idyllic and close to the ocean.
Within Surfers Paradise, he said they were selling more homes than they could list.
"It's not surprising actually, because we haven't seen the aftermath of the lockdown period yet and we are coming out of restrictions and everyone is starting to feel a bit liberated … so there's some really good activity," Mr Bell said.
"The volume of buyers is greater than the listings. We are still predominantly seeing locals and an increase in downsizers.
"But we are also seeing quite a pick-up in interstate buyers."
Despite the supply and demand discrepancy, Mr Bell said prices were holding firm and he expected listings to again pick up as vendors gained confidence in the market and travel restrictions eased.
Within the Noosa market, Nathan Howie, from Dowling Neylan, felt that hot spot had been somewhat shielded from the COVID-19 crisis, with buyer inquiry not only rising but converting into sales.
He recently sold a stunning five-bedroom mini-mansion at 54 Orient Drive, Sunshine Beach, under the hammer for $2.505 million in an online auction that attracted 55 online bids and six registered bidders.
"It's one of the best sales we've achieved during COVID – and while in Noosa that price is average, in Sunshine Beach it's not," Mr Howie said.
"We've had quite a number of sales from the bottom to high end and hopefully we are in good stead up here with the Sunshine Coast airport near completion. And once our borders are open [things will be even better].
"There seems to be a lot of people in those southern major cities wanting to move up to the coast."